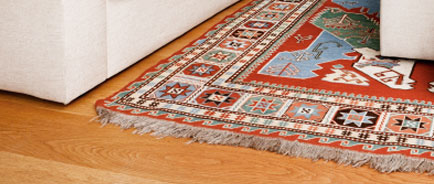 Oriental and Persian Rug Cleaning
We're not just the best carpet cleaners! We are also the best cleaners of oriental and persian rugs.
The cleaning process is similar to the 7 step process for standard rugs, but more specific treatments are used to ensure there is no risk of colour bleed or pile distortion which is more of a risk with these type of fine rugs. This process will take a lot longer to complete.